Featuring exquisitely designed flowers for every occasion, we are Granville, Ohio's premier florist.
We deliver daily to Denison University's campus and the Village of Granville.
Our beloved Megan is taking a design hiatus after February and the position of our #3 is available. This person must possess an artistic eye, delightful people skills, an excellent driving record and a deep love of flowers. You must also be able to: work every Saturday, increased hours during holidays and stand for long periods of time. Please contact Deven at 740-587-3439 or send an email to villageflower@gmail.com.
Because working with us an individual experience, we want to speak with you personally.
Call us. Share your vision. We will create it in flowers.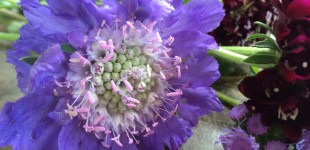 Read about our flowers that we are growing in our gardens — from The Granville Sentinel.