Happy Fourth of July!
We will be open on Thursday, July 2 and Friday, July 3 from 9 a.m. to 1 p.m. and closed on Saturday, July 4.
Have a wonderful holiday!

Featuring exquisitely designed flowers for every occasion, we are Granville, Ohio's premier florist.
We deliver daily to Denison University's campus and the Village of Granville.
Because working with us an individual experience, we want to speak with you personally.
Call us. Share your vision. We will create it in flowers.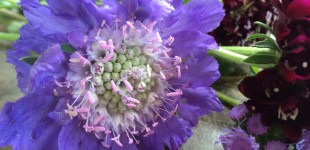 Read about our flowers that we are growing in our gardens — from The Granville Sentinel.